Workshops · Fronteers Conference 2018
31 August 2018: The Fronteers Conference 2018 workshops will not take place. All participants have been notified and reimbursed. Should you have any questions, please get in touch with us at conference@fronteers.nl.
On the day before the conference, Wednesday 3 October, from 9.00 to 17.00, we're offering two practical, full-day workshops for front-end developers.
The venue for the workshops is the spectacular central building of Amsterdam's public library, close to the central station: OBA Oosterdokseiland, Oosterdokskade 143, Amsterdam
Workshop: Inclusive Design · Heydon Pickering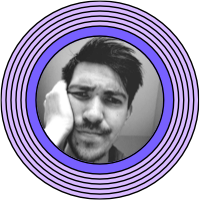 In Heydon's Inclusive Design workshop, you'll step through a design process for creating an inclusive component. From ideation, through writing and prototyping, to testing, Heydon Pickering will help you think inclusively and solve common barriers to accessibility and usability along the way. It's a very hands-on workshop and you will work together in small teams. You'll work with paper and with code, but you'll be designing from start to finish.
Workshop: Web USB & Web Bluetooth · Lars Knudsen & Kenneth Christiansen
In their Enterprise ready hardware connectivity on the Web workshop, Lars Knudsen and Kenneth Rohde Christiansen help you connect hardware to the browser, no matter if it's for small hobby projects or mass market enterprise solutions.
Until recently, it has been quite hard for legacy enterprises to consider web a serious platform for production. With the introduction of Web Components, Progressive Web Apps, Web USB and Web Bluetooth, this is no longer the case. Join Kenneth and Lars for a workshop on hardware connectivity for the web and get hands-on experience with Web Bluetooth and Web USB.