Fronteers Spring Conference 2016 Videos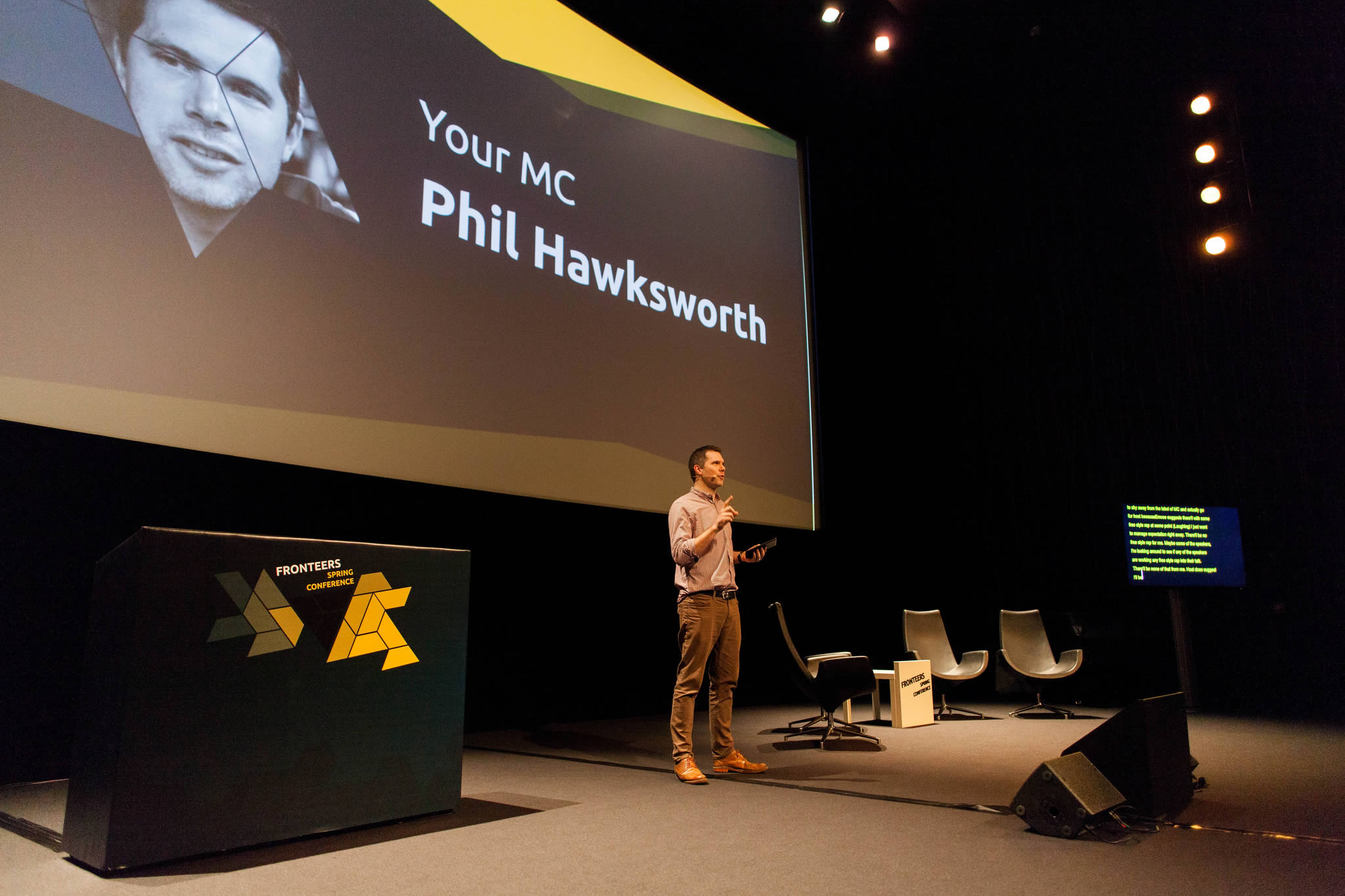 The set-up
The overarching theme for the 2016 Fronteers Spring Conference was Web Performance. Our speakers have covered web perf in-depth, and from a variety of perspectives. The day consisted of multiple sets of three 20 minute talks, delivered back-to-back(-to-back), followed by an MC-led panel discussion for each set. Kristian Sköld delivered a standalone closing keynote at the end of the day, tying all topics together from a business perspective.
Three sets of #webperf talks
Choose a set of talks below to watch the three connected sessions and the related Q&A roundtable discussion with the three speakers, conducted by our inimitable host, Phil Hawksworth.