Freelance vacature User Interface designer via Infoprofs (English version below)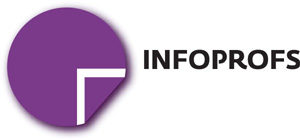 Voor een eindklant in de regio Den Haag zijn wij op korte termijn op zoek naar een freelance User Interface designer.
De startdatum is 13-07-2009 en loopt tot het einde van het jaar.
Heb je interesse in onderstaande opdracht en voldoe je aan de gestelde functie eisen? Stuur je Engelstalige C.V. en een richttarief per uur op naar sales@infoprofs.nl.
User Interface designer, specialist in ergonomics and usability of user interfaces
Context
The Centre of Competence for Software Ergonomics (CCSE) has the vocation of defining ergonomic standard by writing reference documents and developing assets used in the design and development of software GUIs. This Centre has also been created to provide support to project teams and especially to application managers and GUI developers. In this context, we are looking for external contractors to work in GUI design related tasks and ergonomics. The aim of this initiative will be to bring a good level of consistency between applications by providing a number of general assets and to make sure that ergonomic requirements are sufficiently defined and documented for a smooth implementation.
Services
The candidates should have a comprehensive knowledge of user interface design and usability / ergonomics problematic. This should be justified by several years of training and proven experience in UI design and/or ergonomics. We need candidates that show very good skills in producing cascading style sheets (CSS), HTML pages, as well as demonstrate good to very good knowledge of Photoshop and other graphic tools (icons and mock-ups production). The candidates should also have conducted reviews earlier based on ISO norms or other international standards and be very aware of their contents and implications. Additionally, we expect the candidates to be capable of conducting field research, developing and working with user personas as well as doing usability test with end users. The candidates should display excellent English writing skills, a good ability to speak this language as well and the ability to speak another standard language (German or French) and preferably both of them.
Work Description
1. UI Toolbox
Carry on developing the UI Toolbox (wiki confluence site) and associated web site accessing a DB2 database.
Fill in the UI Toolbox and associated web site with content (guidelines, standards, GUI components, patterns, CSSs, personas, terminology, etc.)
Deliverables:
Document the parts of the UI Toolbox dedicated to design patterns and standard components based on existing internal or external elements.
Document the part of the UI Toolbox dedicated to personas based on field research, guidelines and terminology.
2. Design and UI Reviews
Support development teams with design work and the production of corresponding assets (mock-ups, icons, graphics, CSSs, HTML code, JavaScript code, etc.) Depending on the cases, knowledge of specific technology will be required: SAP (dynpro), Lotus Notes (Domino), JavaScript and other web-based development tools.
Review existing user interface using ISO norms based on usability and accessibility.
Review existing user interface based on expert knowledge and best practice heuristics.
Deliverables:
Review user interfaces against ISO norms and other state of the art usability and accessibility standards (e.g. WCAG 2.0)
Provide support (documentation, mock-ups, HTML, CSS, JavaScript files) for required changes and check implementation.
3. Conduct user task analysis and usability tests.
Develop and use personas in design work (studies and evaluation).
Deliverables
Definition and description of personas
Description of task patterns including a description of the cognitive mechanisms in place during those tasks.