Job opening: Front-end Developer at SoundCloud (Berlin)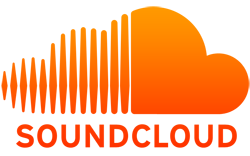 Soundcloud is looking for an experienced front-end developer with a passion for shipping elegant, responsive interfaces that will be used by millions of people.
You are an excellent team player, keen on new challenges in a start-up environment and music lover. Oh, and you love music...and Berlin!
Responsibilities:
Write front-end code in HTML/CSS/HAML/SASS
Implement the template parts of new features and optimize existing ones
Work closely with, and incorporate feedback from, product management, interaction designers, and back-end engineers
Rapidly fix bugs and solve problems
Pro-actively look for ways to make SoundCloud better
Requirements:
Demonstrable experience building great web application interfaces
Expert HTML/CSS coding skills
Disciplined approach to testing and quality assurance
Strong command of web standards, CSS-based design, cross-browser compatibility
Good understanding of web technologies and familiarity with Unix
Foundation in interaction design principles
Foundation in design, and an eye for pixel perfect layouts
Great written communication and documentation abilities
If you're interested, send your resume and cover letter (all in PDF or link).