Job opening: Graphic Designer at SoundCloud (Berlin)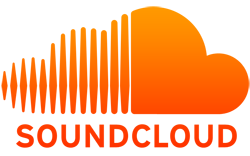 Are you a visual / graphic designer who loves fresh ideas and pixel-perfect slickness? You love the internet and designing for the screen, but at the same time you're keen on designing haptic artifacts? You can do magic with very few pixels and are able to make fun illustrations? Oh, and you love music? Then you might be interested in joining our young, international and steadily growing team!
Responsibilities:
You'll work with our interaction designer on new features and sections.
You'll be in close contact with the rest of the design and marketing teams.
You'll collaborate with the marketing team on developing awesome flyers, teasers, you name it.
You take responsibility for all graphical elements on SoundCloud and will create and maintain an overall set of icons and illustrations.
Requirements:
Visual design graduate or equivalent.
You are a Photoshop/Fireworks/Illustrator wizard. Period.
You have a love for detail and don't rest until everything is pixel-perfect.
You can adapt to given styles and are able to develop them further in interesting and surprising ways.
You have experience in developing icons, from tiny to reasonable sized.
You love to illustrate.
You know how and where to print sweet things. T-Shirts, Stickers, Mugs, Brochures.
If you're interested, send your resume, cover letter and portfolio (all in PDF or link).