Freelance job position: Front-end Developer (CSS) at Spil Games (Hilversum)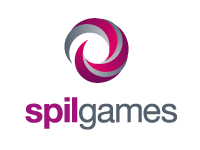 About Spil Games:
Spil Games, the global leader of the online gaming industry, entertains 130 million players each month. Offered in 19 different languages, Spil's targeted social-gaming platforms for girls (GirlsgoGames.com), teens (Agame.com), and family (Gamesgames.com)—complemented by innovative HTML5-driven mobile-gaming platforms and social-network application Zapapa (Facebook.Zapapa.com)—unite the world in play.
Reflecting the diversity of our global audiences, our multinational workforce is spread across our headquarters in the Netherlands and our international sales offices and game-development studios in Germany, China, and the United Kingdom. Visit the all-new www.spilgames.com/careers for more info about working at Spil Games…where playing games is all part of a day's work!
Spil Facts:
We developed the first social mobile-gaming platform
We were one of the first companies to support HTML5 on a global level
We maintain over 50 mobile destinations and are expanding rapidly
We are 100% open source
We are actively innovating for the future by focusing on developments for all touch-screen devices, not limited to phones, but also tablets
We offer global connectivity to service our global market
Tasks and Responsibilities:
We are looking for a freelance Front-end developer (CSS) for our payments and mobile department. You will be working on our gaming platforms (incl. mobile) and payment services on various social networks like Facebook and Hyves.
The core responsibilities of this position are:
Write new code and templates to expedite the time to market of new features;
Work with business stake holders and back-end developers to implement multi-browser compatible HTML/CSS code;
Modify existing HTML and CSS code to enhance user experience and visuals;
Suggest improvements to user interface processes and designs.
Your Profile:
Experienced in CSS / HTML
Proven experience in front-end and back-end development in a high demanding environment.
The ability to understand PHP code on a higher level
User interaction and Photoshop knowledge
Knowledge of Javascript is a plus
Scrum/Agile experience is a plus
Good communication skills in Dutch and English, both written and oral
Willing to work onsite in Hilversum for a minimum of 32 hours per week
Spil Games Offers?
A competitive rate
Start date: ASAP
Period: 3 months with the possibility for extension
How to Apply
Please visit our career site at www.spilgames.com/careers, select this vacancy on the list, click on "Apply" (at the bottom of the posting), and follow the instructions. PLEASE NOTE: Only applications submitted through Spil Games' career portal will be considered. No applications via email or third parties, please.
For More Information:
Enrico Heidelberg, International Corporate Recruiter
Phone: +31(0)35 6466382