Job position: Senior Front-End Engineer at Spil Games (Hilversum)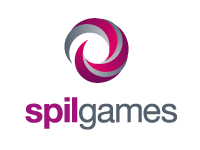 Impact 130 million unique visitors each month!
About Spil Games:
Spil Games, the global leader of the online gaming industry, entertains 130 million players each month. Offered in 19 different languages, Spil's targeted social-gaming platforms for girls (GirlsgoGames.com), teens (Agame.com), and family (Gamesgames.com)—complemented by innovative HTML5-driven mobile-gaming platforms and social-network application Zapapa (Facebook.Zapapa.com)—unite the world in play.
Reflecting the diversity of our global audiences, our multinational workforce is spread across our headquarters in the Netherlands and our international sales offices and game-development studios in Germany, China, and the United Kingdom. Visit the all-new www.spilgames.com/careers for more info about working at Spil Games…where playing games is all part of a day's work!
Spil Facts:
We receive 130 million unique visitors to our global network of social-gaming platforms each month
We handle more than 2 petabytes (Pb) of data per month
We see the world as our playground—our network of gaming platforms literally spans the globe: from the Netherlands to Japan, from Brazil to the United States, and all the way to China
We are passionate about quality and utilize the newest technologies to enhance our sites' performance
We are constantly evolving and expanding to accommodate the rapidly-shifting demands of the global marketplace
Tasks and Responsibilities:
Spil Games is looking for an experienced Senior Front-End Engineer (JavaScript/AJAX) with the expertise to develop and maintain the front-end of our high-traffic gaming platforms. The core tasks and responsibilities of this position are:
Writing new code and templates to expedite the time to market of new features;
Modifying existing HTML, CSS, and JS code to enhance user experience and visuals;
Working with business stakeholders and back-end developers to implement AJAX and dynamic HTML functionality in jQuery;
Participating in brainstorming sessions with Quality Assurance, Community Management, and Development teams;
Ensuring cross-browser compatibility and performance; and
Assuming full control of HTML/CSS, while maintaining code organization and cleanliness.
Your Profile:
Bachelor's degree or equivalent
2-3 years of experience working with advanced JavaScript (jQuery, Prototype.js, AJAX, JSON), (X)HTML, HTML5, and CSS2/CSS3
Familiar with at least one OO Javascript framework (Ext Core, Dojo, or MooTools)
Knowledge of SVN or any other version control tool
Experience using JavaScript for validation, UI manipulation, and creating/working with JavaScript objects
Understanding of browsers, HTTP protocol, and cross-browser compatibility
Expertise in back-end development (i.e. PHP and MySQL) is a plus
Experience working in a SCRUM-based development environment is preferred
Good communication skills in English, both written and verbal
You must have a valid European work permit to apply for this opportunity
Why Join Spil Games?
Do you have the entrepreneurial spirit to work with a rapidly growing international market leader? Do you want to be part of a young, ambitious, and enthusiastic team that works hard, shows leadership, and shares its successes?
Spil offers:
A competitive salary
A bonus system
A pension plan
Reimbursement for your daily commute
Flexible hours (from 7 AM till 7 PM)
Extras such as a bike plan, a generous lunch plan, and snacks and drinks all day
And, most importantly, training and development programs—because when you grow, we grow with you!
How to Apply
Please visit our career site at www.spilgames.com/careers, select this vacancy on the list, click on "Apply" (at the bottom of the posting), and follow the instructions. PLEASE NOTE: Only applications submitted through Spil Games' career portal will be considered. No applications via email or third parties, please.
For More Information:
Enrico Heidelberg, International Corporate Recruiter
Phone: +31(0)35 6466382