Job position: front-end developer/smartphone freak at Qelp (Amsterdam)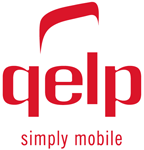 Do you keep track of all the latest (mobile) gadgets? Do you obsess about user experience with all your products? Do you like working in a dedicated team? Do you like to solve problems creatively? Do you strive to upholding (web)standards? Do you have a passion for jQuery, Web 2.0, CSS, Javascript, HTML and design? Then we should get in touch!
As a frontend webdeveloper at Qelp you'll work with the Developers to bringing the best user experience possible to end-users and customers alike. Millions of end-users are using our applications to get the most out of their smartphones.
About Qelp
Smartphones are becoming the standard and mobile internet is growing fast. The result: more and complex questions from customers. And if providers don't provide the answers, customers will look for them elsewhere. At this moment already a large number of these questions is being answered on fora, blogs and websites of retailers. This increases the chances that providers will lose these customers.
Qelp has developed applications to provide the answers to all these questions and, at the same time, reduce costs, acquire new customers and increase revenues with relevant tips and advices that drive the use of mobile devices and services:
Picture-based selfcare
In-context campaigns
Experience driven sales
These applications enable mobile operators (our customers) to meet end-user demands (their customers) by providing answers in an excellent and visual way and help them drive the cross and up sell of mobile services. Qelp is able to do so by having up to date product content of all mobile devices, excellent visual support, top class web usability and continuous monitoring and improving of online behaviour based on factual reports.
Our customers are Tier 1 companies like in the Netherlands KPN, T-Mobile, Telfort and Rabobank. The company is now going through a phase of international expansion. We offer a challenging position with lots of room for personal growth in one of the most dynamic markets of the moment. You'll be encouraged to come up with ideas for innovation related to smartphones, SaaS, social networking, search engine optimization, app stores, cloud computing etc. There's a lot of flexibility but if a project needs to be finished we expect no 9 to 5 mindset either. The team atmosphere is informal and our offices are located at one of the most beautiful locations in Amsterdam at the Herengracht, just 10 minutes walking from Amsterdam CS.
Tasks
Work in a small project team led by the Development Manager
Implement customer designs independently based on a graphical design
Apply design to existing products for new customers
Must-have skills
Innovative
HBO/University level thinking and working skills
Experienced HTML/CSS and jQuery webdevelopment
Great communication skills
Translate design to workable HTML and CSS to be used by the developers
Creative problem solving ('thinking outside the box')
3 years or more frontend webdevelopment experience
Fluent in Dutch and English
Photoshop experience
W3C compliant HTML code and CSS
Nice-to-have skills
PHP development, Zend framework
Mobile application development iOS, Android, HTML5
Contact
Please send your resume per email to Pascal Rutten.
Email: jobs@qelp.com
Tel (020) 820 2240