Job position: Creative web-developer at Imbull (Amsterdam)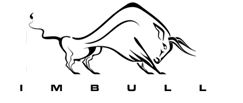 We at Imbull are always on the look-out for talented creatives who can bring our websites Flipit and Kortingscode.nl to the next level.  We have a web development team working on our websites at all times, but are looking for frond-end developers that can help us with creative projects. For example on-site games and creative ways to enhance engagement. Redesigns on our websites occur frequently and a front-end developer who can help us enhance usability and speed is at the top of our wishlist.
The role
We are looking for a creative, enthusiastic freelance developer who is available to do projects for us on a regular basis. It will not be a full-time job, but probably a couple of assignments a month.
Requirements
Knowledge of HTML 5 & CSS
Knowledge of Javascript
Proven experience with creative web design
Pro-active approach
Eye for detail and value for craftsmanship
Additional value
Based near Amsterdam
To apply, email your motivational letter and recent resume (in English or Dutch) to joanne@imbull.com.