Job position: Medior UX Designer at TMG (Amsterdam)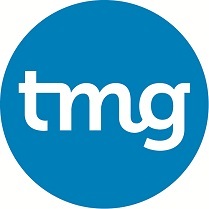 The Medior UX designer researches, designs and validates new designs of TMG's online product portfolio. The UX designer has a relevant degree in UX design and has several years working experience in this role. As a 'translator' of business requirements into functional designs he also protects the quality of the design from a (end) user perspective. Furthermore, the designer has good communicative skills to present concepts / designs on the basis of informed design choices. He is of course 'internet minded' and knows about the limitations and possibilities of this medium. Lastly, the UX designer is creative, detailed and promoting 'change' is second nature.
The Company
TMG is a media company with a leading market position and recognized brands in the Netherlands. The activities are the publication of print media and the development, operation of, and participation in digital online media, radio and television.
Several familiar brands are De Telegraaf, Sp!ts, De Echo, Metro, dichtbij, Relatieplanet, Privé, Speurders.nl, Noordhollands Dagblad, Denksport Puzzels, Sky Radio and Autovisie.
TMG has approximately 3.000 employees.
The department
The UX designer will join the UX & Design team, which consists of a diverse group UX and design specialists. The team is part of TMG's Product department and is responsible for all design related activities, ranging from helping product managers conceptualize ideas to creating wireframes, working prototypes and pixel perfect visual designs. The team focuses on both web and mobile products of TMG's core national brands such as Telegraaf, Telesport, DFT, Speurders.nl, Jaap.nl and Upcoming.nl.
Tasks and responsibilities
Translating business and (end) user requirements into elegant and simple user experiences.
Creating interaction models and standards, information architecture, user task flows, screen designs.
Develop and maintain, among others, wireframes, mockups, specifications.
Collaborate with developers to discover cost-effective solutions for the problem at hand and to make sure that designs are technically feasible.
Ownership of design process
Participation in design critiques and product reviews
Developing the 'TMG design process'
Requirements
Minimum: a bachelor degree in the field of UX design, Multimedia design or Human Computer Interaction design
Minimum: 2 years of relevant work experience
Strong conceptual skills
Holistic approach to (web) design, utilizing an user-centered design (UCD) approach with deep understanding of information architecture, interaction and usability best practices
Ability to create concepts and prototypes
Portfolio that demonstrates the ability to design compelling and 'easy' user experiences for the web, social and/or mobile platforms
Synthesize user research and web analytics findings to identify actionable improvements to the user experience and other opportunities to create value
Familiar with design standards for web / mobile platforms
Has experience determining visual requirements that support organizational business goals, combined with knowledge about visual aesthetics
Ability to effectively manage multiple projects/tasks of varying complexities, meet deadlines and work well under pressure
Self-motivated to prioritize and manage workload
Ability to quickly adapt to new situations and problems
Pre:
Work experience in the specialty of online media web/mobile development
Ability to create prototypes in HTML(5)/CSS/JS
Experience with SCRUM development methodology
Experience with A/B testing and Google Analytics: design for conversion
What we have to offer
We offer UX designers a dynamic, open, innovative and result oriented atmosphere in which we all work together to bring our products and services to the next level. A high degree of autonomy and enthusiasm is expected. On the other hand, there is much room for initiative and a personal interpretation of the tasks.
Apply directly by clicking on the link below:
Click here for the application form!
If you have any questions about the vacancy, please contact Yoon Sterkenburg, +31 88 824 8241
Acquisition to this vacancy is not appreciated