Job position: Front-end Developer at User Intelligence (Amsterdam)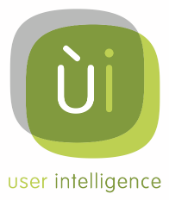 Location: Amsterdam or Rotterdam
Start Date: Immediate
Hours: 4 or 5 days a week
Context
At User Intelligence we improve the customer experience through user research and various design activities. We are looking for a front-end developer to strengthen our team.
The developer will be responsible for designing and delivering state of the art front-end solutions. As part of an agile multidisciplinary team process, he or she will develop prototypes through to final code. In addition, will be involved in internal projects such as the development of our new website and our prototyping framework and work as a front-end coding expert alongside our teams of UX designers and UX researchers.
Responsibilities
Create functional prototypes together with our interaction and visual designers;
Interpret user requirements, business requirements and design deliverables, and translate these into functional elements of a prototype;
Create websites and online tools using HTML/CSS and JavaScript;
Discuss technical possibilities and limitations with designers, clients and implementation partners;
Effectively communicate the design intentions from concept through to implementation with design consultants, technology team, project manager and client;
Seeking and identifying new ways to optimize code and to improve the user experience;
Take a lead in the governance of websites and online tools like our own (new) website and prototyping framework;
Participate in concept & design workshops and co-creation sessions;
Be passionate about the field of User Experience and Front-end development, and express that by participating in the (open source) community.
Education & Experience
Minimum of 2 years of experience building websites and applications within a commercial environment;
Hands-on experience with a variety of industries and sizes of projects.
Professional
Strong consultancy/client-facing skills;
Deep understanding of best practices and front-end web standards (HTML5, CSS3, JavaScript);
Experience with jQuery, or similar;
Ability to discover and learn new prototyping tools like Bootstrap;
Knowledge of templating systems;
Ability to solve cross-browser compatibility issues;
Knowledge of building responsive websites and online tools;
Experience with a research driven design methodology;
Understanding of version control systems.
Personal
Passionate about User Experience;
Empathy for the end user;
Strong analytical skills;
Curious and flexible;
Realistic and pragmatic;
Extreme attention for detail and quality;
Team player, pleasant and fun to work with;
Evident written and verbal communications skills in Dutch and English.
Interested?
Contact Philippe Soeters
+31 (0)6 – 41 40 31 10
soeters@userintelligence.com