Job position: Senior Front-end Developer at Coolblue (Rotterdam)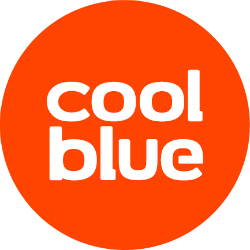 As a Front-end Developer you maintain the balance between creativity and functionality for our web shops.
What you tell your friends you do
"I am the chosen one who brings balance to the force."
What you will really be doing
Improving the usability and performance of our web shops.
Delivering a working functionality for our web shops, once every two weeks.
How will you be doing this?
You are an all-rounder in a Scrum team. Besides your own specialization you will learn to perform all other tasks within the team.
You prioritize your own work together with your team and Product Owner. You will receive immediate feedback from end users and you will have a lot of opportunities to experiment.
You will be using the right tools for whatever job will be thrown at you. Choices that were made in the past are not rules.
You will work in a motivated team to meet ambitious deadlines. There is always a budget for good ideas.
Big data and experience are your gurus, your gut feeling isn't. To measure is to know.
What we have worked on last quarter
Responsive design. One codebase, lots of devices, but always the optimal user experience.
Reviews. A completely new infrastructure for better performance and scalability. Improved usability for both customers and moderators. More reviews, more interaction, less spam, better conversion rates.
What a day in the office might look like
You and the interaction designer from your Scrum team finalize the first step of the new checkout. Proudly you examine the result: a well-considered combination of semantically correct HTML(5) and Javascript/Jquery and CSS(3) for added value. All in order to create an optimal user experience.Now, you are both dying to start working on the next sprint regarding the payment page. You and the other developers have made very sure, over the last few weeks, to keep things as simple as (humanly) possible. So, creating this page should be a piece of cake.
Team
You will be working in a team with three to five other developers, each of them with their own specialization, ranging from PHP to Javascript. Your team will be managed by a Scrum Master and a Product Owner.
Required experience and skills
Preferably university-level degree in Computer Science, Electronic Engineering or Mathematics.
Minimum of five years experience in a similar position.
You are a Wizard when it comes to HTML, CSS, Javascript and Jquery and you like to coach your colleagues.
You suspect you might have been born to be Crossbrowser-testing.
To you it's not just about tables or divs, but about semantics.
PHP and MySQL are not complete strangers to you.
You understand the importance of proper SERPs. You know SEO.
You are flexible, independent, and responsible.
Experience in developing for mobile devices is a plus.
Willing to relocate to Rotterdam (or to reasonable daily travel distance).
We offer
A position at one of the fastest growing companies in the Netherlands.
A joyous salary.
Lots of room for your creativity.
Ridiculously good training opportunities through our Coolcadamy.
A discount on our entire product range.
25 days of paid leave plus an average of 6 public holidays.
Compensation of travelling-expenses.
Great pension scheme.
A contract for an indefinite period.
Relentless constant techno-music playing in your team work space. Or complete silence, if that's your thing.
A phenomenal atmosphere in the office, including very-free office drinks and legendary Coolblue parties.
I'm an amazing Senior Front-end Developer with the right skills and attitude, and want to apply for this position!