Job position: Front-end developer at Casengo (Amsterdam)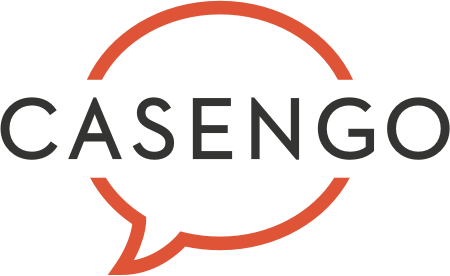 At Casengo, we don't do things by halves. No coffee without taste, no roof terrace without a view, and definitely no team members without talent. The hunt is on for a smart front-end developer with a powerful 'get stuff done' attitude.
Casengo is…
a VC backed customer support startup at the heart of Amsterdam, the Netherlands;
one of WIRED's hottest startups in Europe;
an expert in online sales & customer support, passionately founded in 2011, with years and years of experience in online customer support by email, chat and social media;
an international young and fun team.
Our development team…
consists of 4 people, working together using scrum, and relying on Pivotal Tracker and GitHub to organise its tasks and code;
develops an ambitious web application and mobile app, using AngularJS on the front-end and a tried and true Java and MySQL back-end;
uses its own tool to stay close to customers and drive its roadmap.
Whom we are looking for
Are you a smart front-end developer with a powerful 'get stuff done' attitude, with an interest to further develop our desktop browser app and consumer widgets? Then we'd love to meet you.
As one of our devs, you would…
program and deliver web applications using mainly AngularJS;
spend significant time on front-end coding;
manage build tools like Grunt and Node.js;
work closely with the product owner, designer and scrum master on process and tooling;
live in the Amsterdam area, or are planning to move here soon (and have a work visa if necessary).
To do so, you have…
great experience in HTML5, CSS3, JavaScript;
a broad technical background and demonstrated proficiency in front end development stacks;
a start-up mind set, bubbling with creativity and flexibility;
a strong grip on topics like scalability and security.
a proven, get-things-done track record.
The good stuff
Being a part of the Casengo team means…
working for an internationally-minded company experiencing astounding growth;
enjoying good times with cool people (that's what our moms say, anyway);
spending most of your workings days in a bright canal office with roof terrace, smack in the middle of a fantastic city.
Sounds good? Drop us a line at jobs@casengo.com.