Job position: Experienced Front-end Developer at Usabilla (Amsterdam)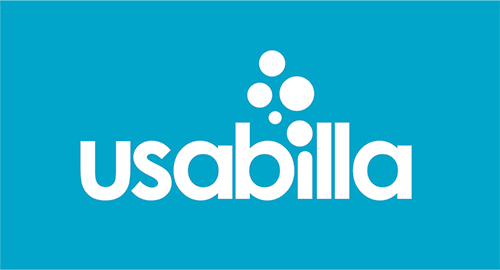 We are looking for an Experienced Front-end Web Developer to join us in our beautiful Amsterdam office helping us creating the best Voice of Customers solutions available.
At Usabilla, we believe in the power of continuous, visual live user feedback. We develop online software that help our clients test, measure, and improve both the user experience and usability of their websites. Marketers, Product Managers, Usability & UX experts, designers, and web developers worldwide use our software. Usabilla never stands still. We continuously strive to improve our products, our vision, and customer relations.
Are you a great fit for Usabilla?
I love to work with a team in a fast-growing company
I'm passionate about web development
I love new challenges.
I am highly motivated and eager to both learn and share knowledge
I have an eye for detail
About us
Usabilla is a fast growing Software as a Service company that offers website feedback tools to big online players like: Nike, Vodafone, Booking.com, UPC, KLM, G-Star,T-Mobile, Virgin Holidays and CNN. By continuously innovating our frameworks and using the highest possible technical solutions, we make sure that we keep ahead of the leading edge of the technology curve and remain the standard in user feedback.
What do we expect from you?
3+ years experience in a relevant role
You dream in Javascript and SASS, and cannot wait for ES6
Experience with front-end frameworks. We use AngularJS, but continue to experiment with new technologies
Background working with RESTful web services
You are very comfortable translating requirements and mock-ups into fully functioning interfaces using JavaScript and HTML/CSS
Understanding of UX and accessibility best practices
Ability to write highly performant, reusable code
Experience troubleshooting cross-browser compatibility issues
You have a "more effort now to save effort later" mentality
You are curious and enthusiastic to try something new
You are passionate about outstanding results, not just clean code
Automation and package management tools – Grunt, gulp, npm, bower
Intimate knowledge of version control systems – Git
Proficient working on the command line
Excellent English communication skills, both written and verbal
What can you expect from us?
Competitive salary
Working in an informal, comfortable environment in the most beautiful office of Amsterdam
State of the art work equipment (Retina Macbook Pro)
Daily office lunch with free tips from your international colleagues to make the best sandwiches
Work together with other very talented people (Developers, Marketers, UX Specialists, etc.)
Regular office drinks
Roof terrace with a view over Amsterdam
Office Ping Pong
Getting high fives for good work and even for good effort!
Think you might be a good match for Usabilla? Then reach out to us via jobs@usabilla.com with your resume and the top 3 reasons why you'd be a great fit for Usabilla. Want to hear more about the role, or speak to us in person? Don't hesitate to give us a call on +31 20 772 78 35.