Job position: WordPress Developer at Qikker (Amsterdam)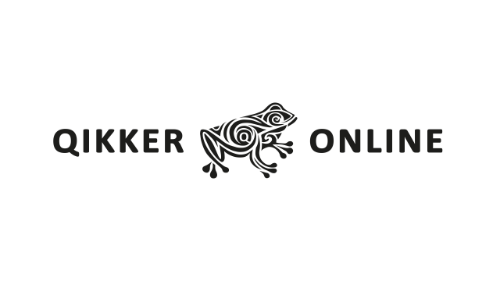 Qikker's development team is looking for experienced WordPress developers to build the most awesome and best looking custom WordPress sites. The development team works together with (UX) designers and project managers for a wide variety of cool clients.
Qikker Online is a growing digital agency with a focus on excellent user experiences. We achieve this by mixing expertises on UX, design and technology. As a WordPress developer, you will be responsible for realizing top-notch websites.
We are not looking for just anyone - there is tons of stuff we would like you to have experience with.
Good to excellent knowledge of WordPress
Strong PHP skills
Strong HTML5 / CSS (LESS or SASS is a pre) / JavaScript skills
Experience with graphic tools like Photoshop
Preferably experienced with version control (Git) and task runners (Grunt / Gulp)
You take pride in the quality of your code and are extremely keen to make a website and user experience perfect
Strong organizational skills, structured thinking and development methodology
Obey or at least sympathise with http://www.dbad-license.org/
Daily hustling! These are some of the activities you will encounter on a daily basis.
Requirements gathering and coordination together with designers, project managers and clients
Building complex websites from scratch, with focus on user experience
Custom theme & plugin development
Still here? Cool! Then let us tell you what else we have to offer.
Good compensation and secondary benefits
Innovative environment with emphasis on modern technologies (F*CK IE9)
Clients that we like to work with (this one is pretty valuable to us)
Beautiful office in the centre of Amsterdam with a great workplace
Fresh and healthy lunches
Flexible working hours (minimum of 24 hours per week)
Lots of opportunities for training and education
Remote working is possible
Work should be about creating
We believe that everyone should do what they love. Nobody loves meetings, exhausting specification documents or projects that go on for ages. We have a hands-on, pragmatic approach with good project management (Slack / Podio) and client management (no assholes client policy) in place. This means you can focus on what you do best: writing great code, adapting modern technologies on real projects and having a great time with your colleagues.
Work from wherever you like
You can work at our office in Amsterdam or remotely. We value remote working and you can work from anywhere in the world. Remote working does not mean that you are on your own; you are part of a team that works closely together and collaborates on ambitious projects. Just not in the same office (at least not all the time ;)).
You can also join our office in Amsterdam. It is fully equipped; extremely fast Internet, big Thunderbolt screens, excellent sound system and of course nice colleagues that talk your language, during work and after.
Looking forward to hear from you!
Gerben, Max, Eelco and Arne