Job position: Senior Web Developer at Elastic ( Amsterdam, London or East Coast US)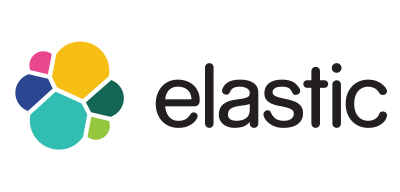 Location: Anywhere Europe
Department: Marketing
Founded in 2012 by the people behind the Elasticsearch and Apache Lucene open source projects, Elastic provides real-time insights and makes massive amounts of structured and unstructured data usable for developers and enterprises. By focusing on scalability, ease-of-use, and ease-of-integration, the Elastic ELK stack — comprised of Elasticsearch, Logstash, and Kibana &mash; powers many of the world's leading mobile, social, consumer and business applications. Since its initial release, the ELK stack has achieved more than 20 million cumulative downloads, and today, Elastic is backed by Benchmark Capital, Index Ventures, and NEA with headquarters in Amsterdam and Mountain View, California, and offices and employees around the world.
We are looking for a talented and motivated Senior Web Developer to join our Marketing team. Your role is to design, develop, and maintain two company websites: the corporate website and the user conference website. Responsibilities include: planning, production, maintenance, and SEO while ensuring brand integrity on all sites.
Job Duties and Requirements
5+ years work experience with web development or related field
REQUIRED: Front end development work with HTML, CSS3, JavaScript, and jQuery
Proven portfolio of website creation and maintenance
SEO maintenance and keyword tracking
High degree of CMS platform experience
Knowledge of site analytics and visitor tracking (Google Analytics, Visual Visitor, or others)
Familiarity with PHP and MySQL a plus
Identify, recommend, and prioritize new web features and applications in conjunction with organization leaders and department managers
Work with IT and other department experts on software issues that affect the website and its availability
Assess competing websites as regards to content, look and feel, and functionality, and make improvement recommendations to our organization's site
Track and evaluate new standards, technologies, and trends in website development, design, and delivery
Find, diagnose, and fix website problems, including broken links, typographical errors, and formatting inconsistencies
Ensure a consistent look and feel across the website by promoting uniform fonts, formatting, icons, images, and layout, and creating appropriate templates to assist content authors
Knowledge & Experience
Must be able to rapidly fix bugs and solve problems
Strong understanding of communications, marketing, and customer service principles.
Experience with computer graphic and multimedia design software (Adobe Creative Cloud)
Familiarity with both Mac and PC operating systems
Experience with GitHub
Sensitivity to browser compatibility issues
Experience with implementing responsive designs/mobile
Understanding of basic project management principles
Good understanding of the organization's goals and objectives
Excellent written and oral communication skills
Excellent interpersonal skills
Ability to present ideas in a business-friendly and user-friendly language
Self-motivated and directed
Attention to detail
Strong organizational skills
Good analytical and problem-solving abilities
Ability to effectively prioritize and execute tasks in a high-pressure environment
Strong time management and detail-oriented team work ethic
Experience as senior or lead developer managing and mentoring a team
Experience working in a team-oriented, collaborative environment
How to Apply
In your cover letter, please respond to these questions. There is no wrong answer.
What is your experience of the site on mobile devices?
How would you improve this experience?
Additional Information
Competitive pay and benefits
Stock options
A fun environment to work hard and play harder
Passionate people building great products