Job position: All-round Web Developer at Internet Architects (Antwerpen)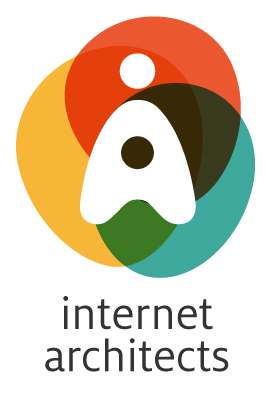 Internet Architects is looking for an All-round Web Developer to strengthen its team.
If this job description fits your professional profile, you may just be the All-round Web Developer we are looking for.
You will:
follow up on incoming tickets from our clients; you will be their direct point of contact
resolve the tickets, e.g. content updates, design changes, front-end and back-end modifications
manage more complex requests, in close cooperation with a dedicated team
monitor the quality of each deliverable
This position requires a number of fundamental skills. You should:
know all about the latest developments in HTML and CSS
be very familiar with PHP (CodeIgniter is preferred) and MySQL
have basic knowledge of jQuery and JavaScript
be familiar with and capable of applying MVC principles
be able to work smoothly with GIT
have a passion for graphic design and always respect our clients' branding and corporate identity
be no stranger to Photoshop
be able to work efficiently and always pursue the highest quality levels
take initiative and get things done, in line with our clients' SLAs
be fluent in English; knowledge of French will be considered an asset
To complete the picture, you preferably:
have experience with SEO and web analytics
are an expert in the CodeIgniter PHP framework
know how to work with CSS preprocessors like Less & Sass
have experience in an Agile/Scrum environment
have experience with developing custom animations
are a natural problem solver
are a good listener and you like to work as part of a team
Working at Internet Architects is a two-way street. Here is what we offer you:
the joys of working with the very best concept designers, information architects, (visual) UX designers and front-end developers
the support of our own methodologies and tools
the opportunity to work for clients from a variety of sectors, often in an international context, sometimes abroad
the experience of working at a well-respected agency that delivers top quality
the guarantee to continue growing professionally
an attractive salary package with a few nice extras
the comfort of an office in Antwerp, a stone's throw from the central railway station and other means of public transport
And a little bit about ourselves. Internet Architects is:
a User Experience agency with a team of more than 30 enthusiasts
designing successful digital strategies and user experiences
helping our clients to realize their full potential by offering them complete solutions
working together with partners, communication agencies and ICT-integrators
Proud of our portfolio: the European Commission, Sanoma, Bridgestone, the Belgian government, province of Antwerp, and many others
Interested?
Send an email with your CV and motivation to jobs@internetarchitects.be.