Job position: Senior / Lead Front End Developer at CM (Breda)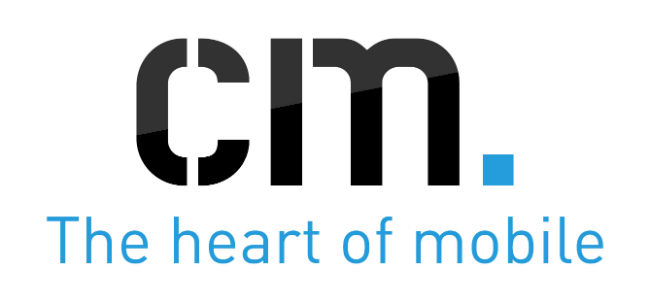 CM is a fast growing company and worldwide expanding its business rapidly. Our mission is to provide a leading platform for mobile messaging, payments, apps and voice. We look out for colleagues that strengthen our departments and share the challenges of the CM business environment. We welcome colleagues that will share our passion for technology and user experience. No matter which team you work in or where you are based, you will always be part of a crew working for the world's best mobile platform. Our focus lies with solutions that best fit our customer's demands whilst applying technologies we enjoy using the most. We develop software using various technology without narrowing ourselves to a single stack.
CM is a company that values passion, craftsmanship and your will to contribute.
For its Development Team, CM is looking for a Senior / Lead Front End Developer:
Developing software is your passion
Reading tech-related articles is something you enjoy almost every day
Reading about and applying the latest and greatest development frameworks puts a smile on your face
High quality, user friendly software is your forté
Working both independently and in teams are no problem for you
You harbour a sense of responsibility for your work and the team's goals
Innovating does not scare you at all
Your responsibilities
Developing software that adds value to the best mobile services platform
Delivering innovative, high quality software, using the latest in technologies
Working in multi-disciplinairy teams of developers, designers, marketers, product people to contribute to the development of our platform
Our tech stack
CSS / HTML5 / JavaScript / TypeScript / AngularJS / Web API's / MVC (.NET) / Laravel (PHP)
How you fit in
Broad experience with front-ends using various modern techniques
You love to create the best user experiences
You are an inspirational figure for other Frontend developers
Degree in software development that allows you to recognize and think in design patterns
You have a can do, will do mentality with focus on results
You (want to) consider relocating to the Netherlands
Who we are
Offices in London, Paris, Brussels, Frankfurt, Cape Town, Hong Kong, Amsterdam, The Hague, Enschede and Breda (HQ)
Strong history of innovation in telecom since 1999
Around 200 employees
What we offer
We welcome you to a challenging, innovative environment with great opportunities for you to explore. Our benefits are very competitive and designed around your preferences:
Depending on experience, a good salary and working conditions
25 days of leave
Solid company pension scheme
Healthy work-life balance
Flexible schedule
Possibility to develop and improve yourself and choose your own tuition
Lot of room for creativity, own entrepreneurship and input
Possibility to choose your development tools and OS
Do you recognize yourself in every single bullet point? And do you fit in a dynamic environment and feel comfortable with our business culture?
Then apply for the job by sending your résumé and motivation to vacature@cm.nl, attn. Sanne Koenraads.
For more information, please visit our company website: www.cmtelecom.com.
A capacity assessment will be part of the application.