Job position: Front-end Developer at ILUMY (Amsterdam)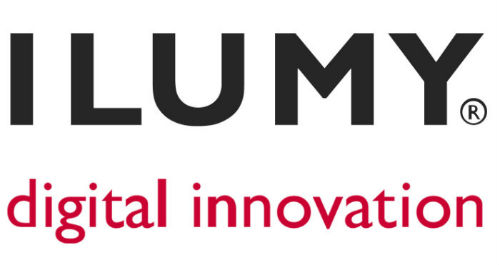 Who: A Front-end Developer with great ideas
What: create and improve Front-end code for our clienst
Why:  because we want to strength our front-end team and keep our apps running silky smooth, AND we`re growing rapidly!
Where: center of Amsterdam
When: as soon as possible
We love innovators. ILUMY helps digital innovation organizations. We develop websites and apps for organizations like HEINEKEN, Willem & Drees, College of Human Rights, Erasmus MC, AMC, Accenture and the Telegraaf Media Group. In addition, we are launching our own platforms such as the Issue Manager, Plek social intranet and Zapaday. These different platforms are used by Ahold, KPN, Vodafone and Jumbo.
During the weekly Project Soup meetup we share results, questions and insights - and homemade soup! We also regularly go on the road together. Our team consists of 25 young people from many corners of the world. The language of instruction is mainly English. Our office can not be more central. The heart of Amsterdam, the Rokin.
Your challenge: Make sure that the designs are working
We are looking for a Front-End Developer with a good vision of design. You can make designs into a functional interface on mobile and desktop. You will work closely together with our designers to make their designs come to life, with some backend magic or course. Our development team works on projects that are both new and performance based: building new features for existing platforms. For example, for our own successful community platform Plek. You can quickly have a big impact on our projects by taking initiative to share your ideas, because of our small team and informal atmosphere.
With some projects you will only work with one or two other developers, which gives you a lot of power over programming (and sometimes even design) decisions. Briefly, these are the tasks:
Building improvements for a client
Implementing after testing, fix bugs if there are any
Learning new technologies and practise
From start to finish involved in different projects
Troubleshooting, if there is\
At our community platform Plek you are responsible for solving bugs and new features
Who we are looking for: a Front-End Developer with growing wishes
With your experience as Front-End Developer you know exactly whether a design is difficult or easy to make. When you received an animation you can see how to convert the animation intro code. You also want to learn new technologies and give the team good input about your projects and ideas. You are a good team player and want to grow in you experience. We love people who take initiative and work independently. Further we see on your portfolio the next things:
2 years of work experience
HBO level in either Computer Science or Communication, Media and/or Design
You know how to work with: Javascript and AngularJS
Good understanding of HTML, CSS and CSS preprocessors. We prefer and use SASS
Other technologies that we are excited about includes React (native), Bootstrap and Grunt. It would be a plus if you're already familiar with one of these.
What we have to offer you: Did we already tell you we`re established near Dam Square?
But that's not the only reason why you want to work with us. You want to develop ILUMY to a powerful company together with our young, international team.
You will get the possibility to work on new innovative projects with modern technologies, and improve existing platforms towards their ultimate potential.
Additional benefits:
Competitive salary
We cover your travel expenses
Office in the center of Amsterdam
Speed when it comes to achieving plans or projects
No 9 to 5 mentality, we have flexible working hours
Trainingsbudget of €1500 euro to further develop yourself or to go to events and meetups
Free lunch with your colleagues
You get to work together with start-ups and global organisations
Fun and relaxed young team with Friday drinks, hackathons and great team adventures
Persuaded and / or are you interested? Please fill in our application form or send your CV, portfolio to Sarah@ilumy.com. If you have questions about the position please call Sarah van Dorth on 020-7740033 or +31612239010.