Job position: Webmaster at OppoSuits (Roelofarendsveen)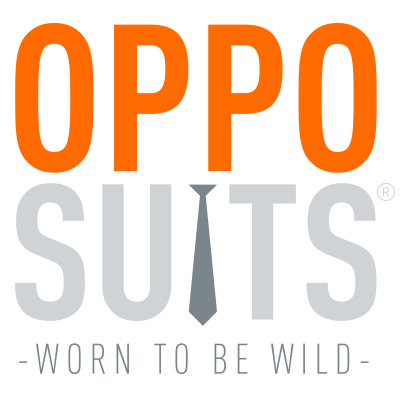 Location Roelofarendsveen (near Amsterdam/Schiphol Airport)
As part of OppoSuits' rapid global expansion, we are looking for a Webmaster / Website Manager to join us at our HQ in Roelofarendsveen, the Netherlands, to support our international growth.
What started out as an idea while traveling through Southeast Asia has grown into a very successful adventure that has already taken us and our suits halfway across the globe. In just under three years we've set up a range of over 60 designs, gotten customers in over 50 countries and received more media coverage than we can keep track of. Our suits represent men & women who don't take themselves too seriously but still want to maintain a sense of style.
As a true master of the web, you love everything about the internet and you know everything about websites. You don't take yourself too seriously and you bring up awesome ideas, even when people didn't ask you to. You have done some sort of a degree in web or graphic design, computer science, marketing or communications. You get on with people very well and are not afraid to push our unique concept forward with a firm focus on deadlines. You are very well organized, efficient and don't mind working long hours occasionally during busy seasons. Does this sound good to you? Then keep reading below to find out more.
Key Responsibilities
Maintaining and developing the websites for all users (internal users and consumers)
Manage sprint planning and website projects both internally and with third parties
Website (content) management: adding and updating products, product categories, landing pages and on-site visuals
Work closely with E-Commerce Manager to test, monitor and improve website for E-commerce purposes
Work closely with Sales Team to optimize B2B order processing
Work closely with Logistics Team and distribution centers to optimize order processing and stock levels
Work closely with third party IT suppliers to manage website maintenance and development
Monitor, assess, and report on website performance
Bug fixing & troubleshooting: cross-browser testing, cross-device testing, testing new features (e.g. email forms, store alerts, geo-location)
Ensure domain registration, SSL certificates and hosting are current
Skills and qualifications
Web programming: HTML, CSS, PHP, JavaScript, jQuery, SQL & MySQL
Experience with Magento development
Familiar with website tracking: Google Analytics, Google Tag Manager, conversion tracking (e-commerce, Google AdWords, etc.)
Responsive, UX & UI design
Adobe Photoshop
OmniGraffle or similar software for making flowcharts, wireframes, etc.
Proficient understanding of cross-browser compatibility issues and ways to work around them
Good understanding of Search Engine Optimization
Requirements
At least 3 years of experience as a webmaster / website manager
Versatile and flexible; embraces change and is consistently able to develop and adapt to the needs of the business
Driven to learn and grow, grasp new concepts quickly, prioritizes efficiently and is organized
Excellent written and verbal communication skills in Dutch as well as in English
Must have strong follow up and follow through skills and has attention to detail
Needs to shows initiative, ability to meet deadlines
Stays up-to-date on emerging technologies
Passionate about fashion retail & e-commerce
Terms of employment
A competitive salary depending on your knowledge and experience
Work in a team of young, driven creatives with a great sense of humor
Enjoy our legendary office parties and Friday afternoon drinks
Build up a pension
Get 25 paid vacation days a year
Grow with us as we expand our business internationally
Interested?
Do you think you have what it takes? Does this job have your name written all over it? Then please send your resume and cover letter in English to career@opposuits.com right away!