Job position: Front-End Developer at ILUMY (Amsterdam)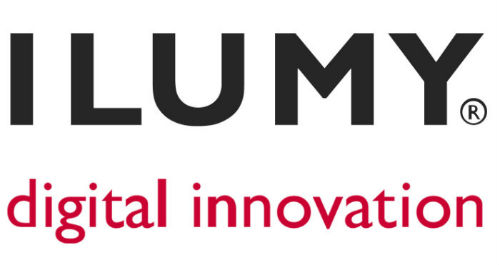 Who: Front-End Developer with great ideas
What: creating and improving front-end code for our clients
Why:  you want to strengthen our front-end team and keep our apps running silky smooth
Where: heart of Amsterdam
When: as soon as possible
ILUMY is a digital design and innovation agency. We create future ready websites, apps, platforms, experiences, connected devices and VR. We rapidly move from idea to reality and we have fun doing it. We work for promising start-ups and well known brands, including Heineken, T-Mobile, Rabobank, Telegraaf Media Group, KPMG, PON, Accenture, Essent, Trespa, The Netherlands Institute for Human Rights, and the International Water Association.
Who we are: a small team with big ambitions
Our team consists of 25 people from all over the world (12 nationalities!): developers, designers, testers, creative consultants and project managers. We all love to create great things and change the world. We work in small teams and are always exploring new technologies, approaches and ways of working. The main language at the office is English. During our weekly Project Soup meetups we share results, questions and insights – and homemade soup! We like to be on the road together or do fun stuff at the office.
Your challenge: make designs come to life
We are looking for a Front-End Developer with an eye for design. Your challenge is to turn designs into functional interfaces on mobile and desktop. You will work closely together with our designers and back-end developers. You will work on new projects and on new features for existing platforms such as our own successful community platform Plek. The team is small, the atmosphere informal. This makes it easy for you to quickly have a big impact on our projects. Take the initiative, share ideas, rock our world.
Your responsibilities:
Develop great new interfaces
Improve existing platforms
Learn new technologies and practices
Be involved in different project, from start to finish
Troubleshooting, if necessary
Fix bugs and build new features for our community platform Plek
Who we are looking for: a Front-End Developer who wants to gain more experience
From your experience as a Front-End Developer, you know whether a design is difficult or easy to implement. When you see an animation you know how to convert it into code. You work independently and take initiative but you are also a team player. You want to gain more experience and learn about new technologies. You like to provide the team with ideas and input for projects. And also:
3-5 years of relevant work experience
WO/HBO level
You know how to work with AngularJS, React and React Native
Good understanding of HTML, CSS and CSS preprocessors. We prefer and use SASS.
What we are offering: your dream job
Work with start-ups and well known global organizations
Young, international team
Office in the heart of Amsterdam
Training budget to further develop your skills or to attend interesting events and meetups
Flexible working hours
Competitive salary
Travel expense cover
Free lunch with colleagues
Project Soups, Friday drinks, hackathons and great team adventures
Interested?
Please fill out our application form or send your CV and portfolio to Sarah@ilumy.com. If you have questions, call Sarah van Dorth on +31(0)20-7740033 or +31(0)612239010.