Job position: Front-end Developer React, Redux, Typescript at MisterClipping (Haarlem)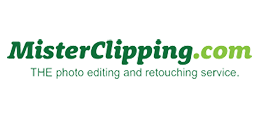 MisterClipping.com is specialised in the editing of large quantities of professional product images and has offices in New York (USA), San Francisco (USA), Dhaka (Bangladesh), Chennai (India), Seville (Spain) and Haarlem (The Netherlands). As a result, we are growing explosively. To help maintain this growth rate we are seeking a Front-end Developer like yourself for our office in Haarlem.
MisterClipping located in Haarlem has a vacancy for a Front-end Developer React, Redux, Typescript.
About us
At MisterClipping.com, we strive to be the world's best image editor. Reliability, efficiency and quality are the core values of our company and they are at the heart of everything we do. They apply to the work done by our skilled and committed editing professionals, to our rock solid workflow automation and to our extraordinary Client Services. Following these core values has earned us the trust of Fortune 500 companies as well as the biggest retailers and advertising agencies in the world.
Your project role at MisterClipping
You will be executing the technical front-end implementation for our solutions based on the front-end design provided by our UX and Visual Designer
You will develop our business technology to grow with our business while minimizing service disruptions and issues
You will work closely with our Lead and Back-end Developers to make sure that the business requirements are realized as expected
You will be working as a valued member of our Business Technology team to deliver our brand promise to our clients in the most effective way
You will build and maintain lasting relationships with colleagues in your development team that operate from multiple locations and cultural backgrounds
Experience in working with the Adobe Photoshop is a definite advantage
You will work from our Haarlem office, located directly at the Haarlem train station.
What do we expect from you?
You are a highly motivated and pro-active Front-end Developer with several years experience in a fast-changing, high pace B2B environment with enterprise clients. Your technology skill set includes React, Redux, Typescript, Webpack and SCSS. DotNetCore is a bonus.
You know how to deliver within budget, time and with the right quality. You are proactive in searching for improvement opportunities, cost-savings and use of new technologies. You are enthusiastic and a skilled communicator when working with (remote and offshore) colleagues from different cultural backgrounds.
As we have an international team you need to be able to speak and write English well.
What do we have to offer?
A base salary based on your level of experience, including a generous collective pension plan.
Microsoft Surface Pro including all required development software.
The opportunity to join a fast growing international organization with offices in 5 countries worldwide.
Full support from the development team to get you up to speed.
Intense training program and guided settling-in period.
Direct influence on the success of our business and the business of our clients.
An opportunity to improve daily and implementing new technologies where feasible.
A chance to join an international team of highly driven professionals who work hard, achieve their targets, and have lots of fun in the process as well.
An annual team event where we look back on the previous year, make plans for the next and celebrate with all your colleagues from around the world.
Working at MisterClipping…
is fantastic. Our people are all driven professionals who strive to be the best in what they do. It's working in an international environment. An environment where there is room for both personal and professional growth. You will be part of a real team, working in a relaxed, open, energetic and professional atmosphere. We all work to achieve one common goal: to be the best, most reliable image editing company in the world.
Do you recognise yourself in this profile?
If you think you fit the profile, please use our application form and send your resume explaining why you are the next valuable addition to our development team.
As part of the selection process, we will ask you to execute a coding challenge to show off your technical and problem solving skills.
Responses from employment agencies will not be considered.