Fronteers 2013: October 10th - 11th, Amsterdam
Fronteers Conference is one of Europe's largest conferences on front-end web development, organised in Amsterdam yearly since 2008. The conference took place in the beautiful Pathé Tuschinski theatre on Thursday and Friday, October 10-11 2013.
With 568 attendees, Fronteers 2013 was completely sold out.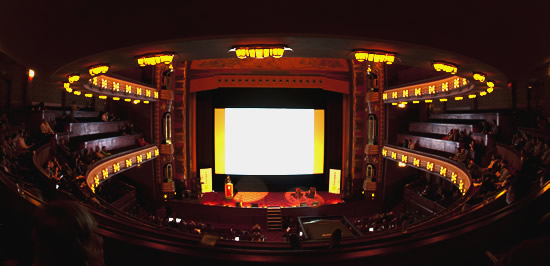 About Fronteers, the organisation
Fronteers conference is organised by a team of Fronteers, the organisation, which does many other things, such as workshops, regular meet-ups and an online job board.
Founded in 2007 by PPK, Fronteers is the non-profit professional association for Dutch front-end developers. Its goals include the professionalisation of our trade, (improved) recognition of the front-end discipline, and improving the position of Dutch front-end developers in their company and the web design/development world in general. More about Fronteers.