Practical session at Fronteers 2013
In addition to 15 full-length talks, on a wide range of subjects as you are used to from us, Fronteers 2013 will also feature a session that focuses on three real world cases.
For this practical session, we have asked three makers of notable web projects to discuss a specific aspect of the project they worked on. Their talks will only be 10 minutes long, followed by 10 minutes of Q&A. We'll be rather strict about this :)
The cases
Rijksmuseum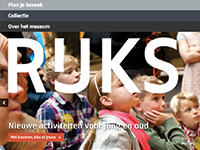 Its works of art are arguably the most valuable objects an art museum owns. The Rijksmuseum is one of the most important museums of the world. Their new website adheres to this: it displays 125.000 art works in high resolution, features innovative filtering and discloses its data in a very 'webby' way. Elaine Oliver from Q42 will dive into Rijksmuseum's CSS.
GOV.UK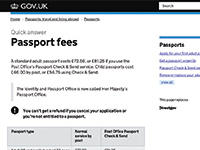 GOV.UK fundamentally changed the way British government websites are built. Its focus on progressive enhancement, no-nonsense yet stylish interface design and, as it seems, very solid build quality were unheard of. Edd Sowden from the Government Digital Service will get into how they implemented a fully responsive site while still catering for legacy browsers.
9292.nl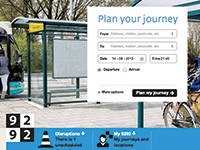 Public transport information used to be hard to find without the internet. The first online public transport timetables, did not make things much easier. Last year, 9292, a consortium of Dutch public transport providers, launched their new website. It is super accessible, and has an effective design and a clear focus. Anton Vanhoucke of Fabrique will go into detail of the project.